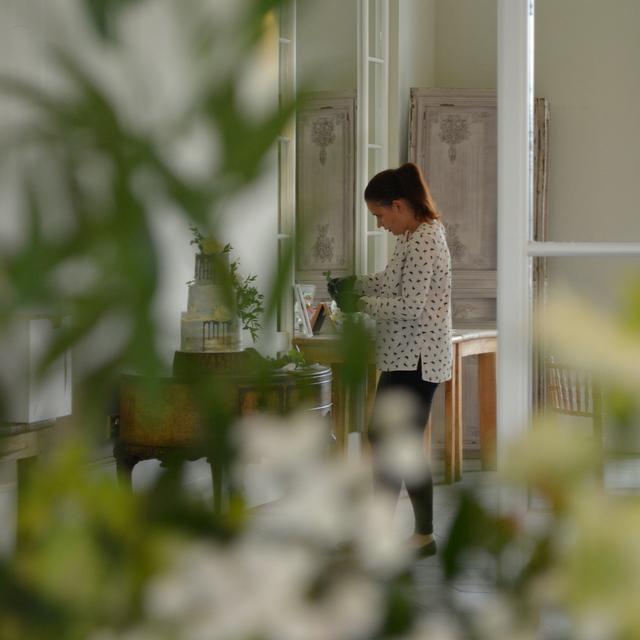 Hello
I am Emese the face behind the cakes.
I'm a qualified chef / pastry chef, cake designer, business owner, Wife and Mother of a little girl and a border collie girl.
I'm creating Bespoke celebration and wedding cakes at my studio in Gittisham, tucked away in the beautiful Devon countryside.
My aim is to focusing on using sustainable, organic and seasonal products, locally sourced ingredients to delivery exquisite flavours and design with my buttercream and ganache finished cakes.
I love to be inspired by nature and from the everyday world around me.
My design aspects including fresh, dried and press floral element, using textures, colours, water effect in all my creation, therefore My style is rustic and elegant clean and not so clean, perfect and unperfect.
How is all started?
I grow up and trained in Hungary. I was about 15 when I first stepped in a kitchen and I hooked immediately, since that food is a big part of my life.
homeMeadbake was borne in 2020 from my passion and love of baking.
My aim to Create beautiful fresh, delicious cakes and bakes to people celebrate their special moments. I want to create cakes that's capture your style and perfectly fit with your vision.
When I am not covered with flour, I enjoying the simple things in life I spending time with my family, having long beach walks, digging in my garden, camping and travelling.
Speak soon, Em X
"There is nothing better than a friend, unless it is a friend with chocolate."
- Linda Grayson -
Selene Genovesi
"The booking was quick and easy and I was so happy with the products. They come in a lovely box and look very professional. The taste is simply divine and I look forward to trying more flavours and also their cakes. Definitely recommended!"
Harriet Wynn
"I have ordered from here quite a few times they always taste yummy. Such a high quality even down to their packaging looks great. They are great for gifts especially when we can't be with our loved ones 100% recommended."
Renata Uraky
"Ordered from Emese for a few times. We loved the cakes, especially the macaroons. Highly recommended if you want to treat yourself or loved ones with a tasty selection of dessert."
Mellisa Chadwick
"I've ordered three times with homeMeadbake and it's been amazing everytime! Macarons are by far my favourite, the coconut fudge is also amazing! Such good prices too. Can't wait for the Mother's Day box."
Kim White
"Just what I needed to cheer me up (lockdown blues!). Message sent & 1 hour later a delicious homemade afternoon tea delivered to my door. The scones hadn't long been out of the oven, lovely home made jam & a yummy selection of cakes & shortbread biscuits. I will definitely order again Thank you! xx"
Anna Magosi
"Best cakes in town! Perfect for an afternoon tea. Lovely flavours and amazing textures."